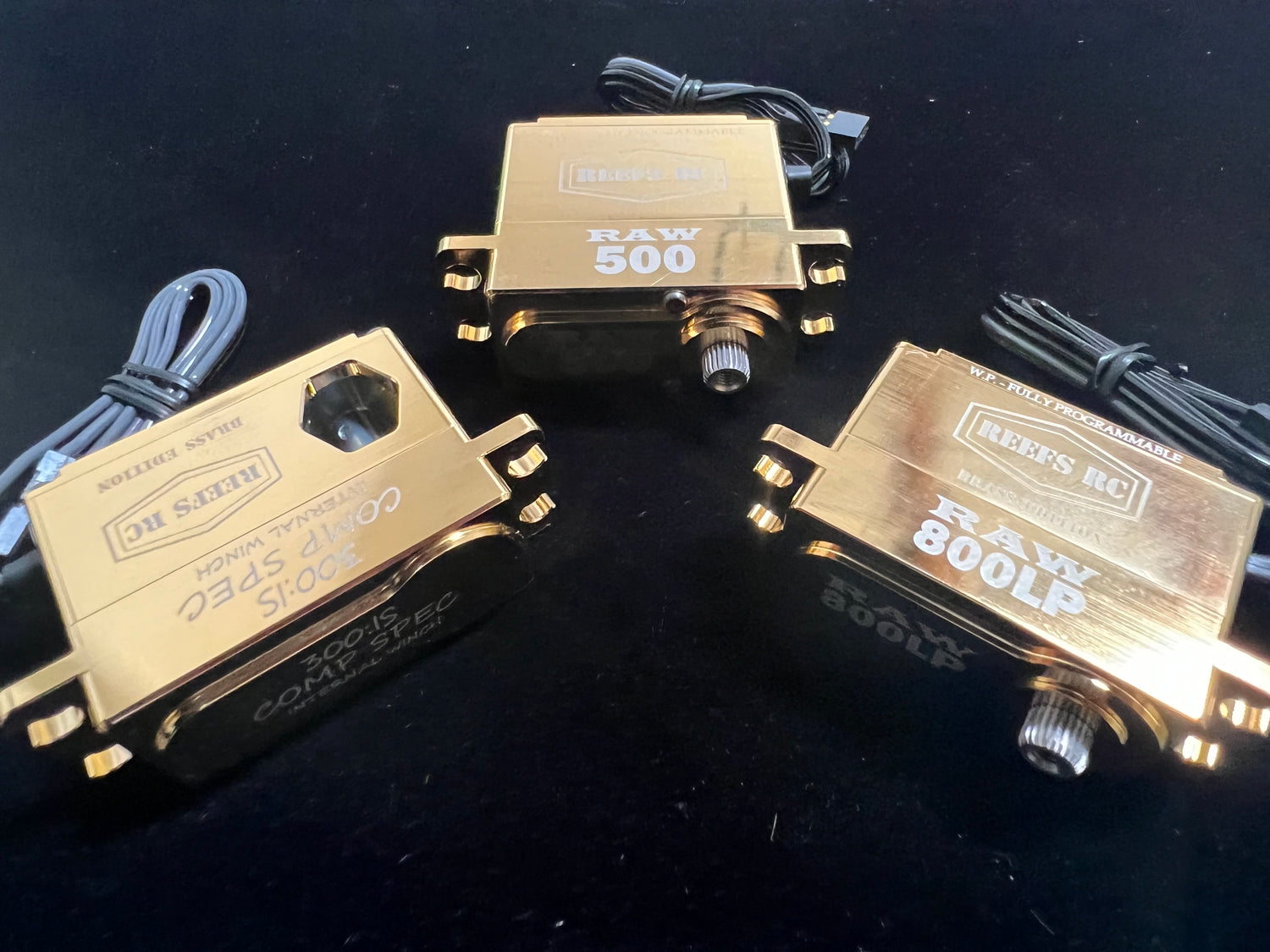 Brass Big Hitters
Always Innovating - and now with our new Brass Servos and Servo Winches. They are a great way to add some extra weight to your crawlers.
View the full lineup →
Meet the new RAW 800LP
A low profile servo taken to the next level, the RAW 800 not only provides 800 in oz at 8.4 volts, but also a fast transit speed of only .09 seconds! Axial SCX10 Pro's perfect match. So many uses for this compact and powerful low pro servo.
View full details →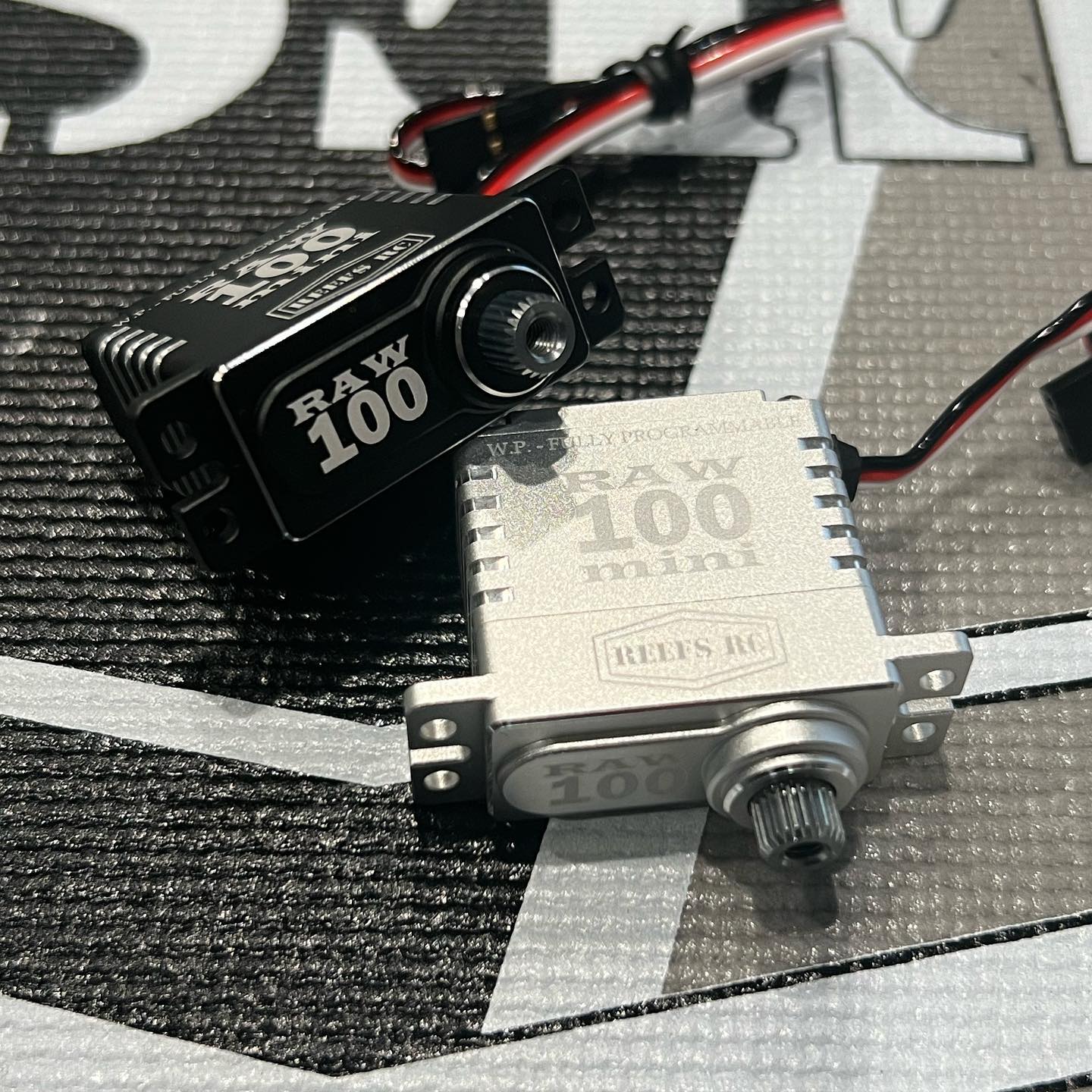 New RAW100 Minis Now Available!
A mini servo with maximum performace, the new RAW100 Mini's have 103oz of torque at 8.4v, and use a full size 25t spine servo horn.
View full details →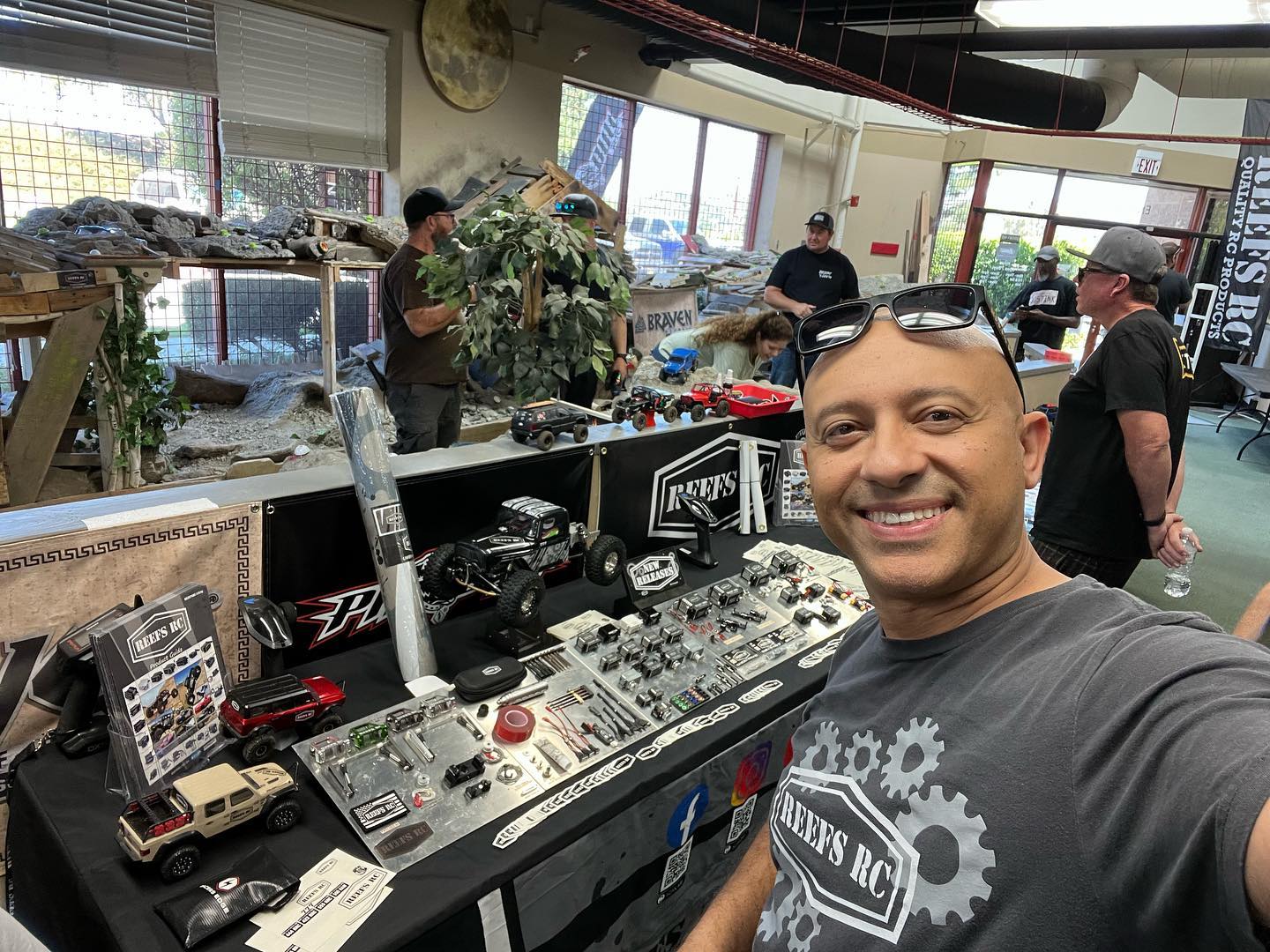 REEF WHO?
I started this business to help out my fellow RC friends that wanted to keep up with the big spenders and the big name servos. I had the means to make this happen, so I did.  I made a few servos for my friends to try and have fun with...then boom...the word spread, and REEF'S RC came to be.  I stay down to earth, and care about this hobby and the people behind it.